Sponsored By: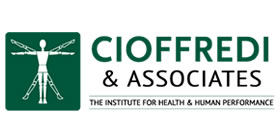 Additional Sponsors:  Lebanon Parks & Recreation & Friends of Oak Hill
Timing Services brought to you by Pinnacle Timing
The Race
Saturday, August 5th 2023
Description: The STOAKED trail race takes place on the rolling Oak Hill XC Trail System and into the Trescott Trails in Hanover, NH. The race course is very well laid out and includes just about every facet of trail running. As a runner, you will do a mixture of XC trails and singletrack all the way back to the start. This is a fun, challenging and extremely rewarding experience that will ignite your passion for trail running! Join us for a fun-filled day with free swimming passes. 
STOAKED is a challenging, lengthy race with course support ending at 11:30 AM. For your safety, please do not plan to walk.
Start Location: Bernice A. Ray School, 26 Reservior Road, Hanover, NH 03755 - Changed from Oak Hill Parking Lot to accomodate construction at Oak Hill.
Start Time: 9:00 am
Distance: 12 KM (7.5 Mile) trail run COURSE MAP
Race Contact:

Kaitie Eddington, Upper Valley Trails Alliance
kaitie.eddington@uvtrails.org, 802-649-9075

Results & Images: 
Registration
Youth 14 and under run for FREE (please register with a paper form)
Pre-Registration:

Youth 15 - 19: $15
Adults: $20
Race Day Registration:

7:00 - 8:30 am
Youth 15 - 19: $20
Adults: $25

Fill out Entry Form and mail in or
Online Registration:

Course layout and signage brought to you by Jeremy Merritt and the Upper Valley Trails Alliance.
Directions
Google Maps link to the Bernice A. Ray School: https://goo.gl/maps/9Dtr8iUBVorZuxLp8